A relative of the global aluminum industry-nearly 60 domestic and overseas merch
更新日期:2019-12-30
On April 21, 2019, "Weifang Lintong International Building Materials Exhibition and Trade Week" was organized by the City / County Commerce Bureau, the County Government and Dongcheng Street, and was led by the Director of the Municipal Commerce Bureau Xue and the Director of the County Commerce Bureau Li, from the United States and Russia Nearly 60 buyers at home and abroad from 16 countries including India, Italy, Pakistan, etc. came to Shandong Weisheng Aluminum Co., Ltd. for inspection.
Zeng Haining, the general manager of Weisheng Aluminum, warmly welcomed the visitors and accompanied them to have a cordial and friendly conversation with foreign businessmen throughout the process.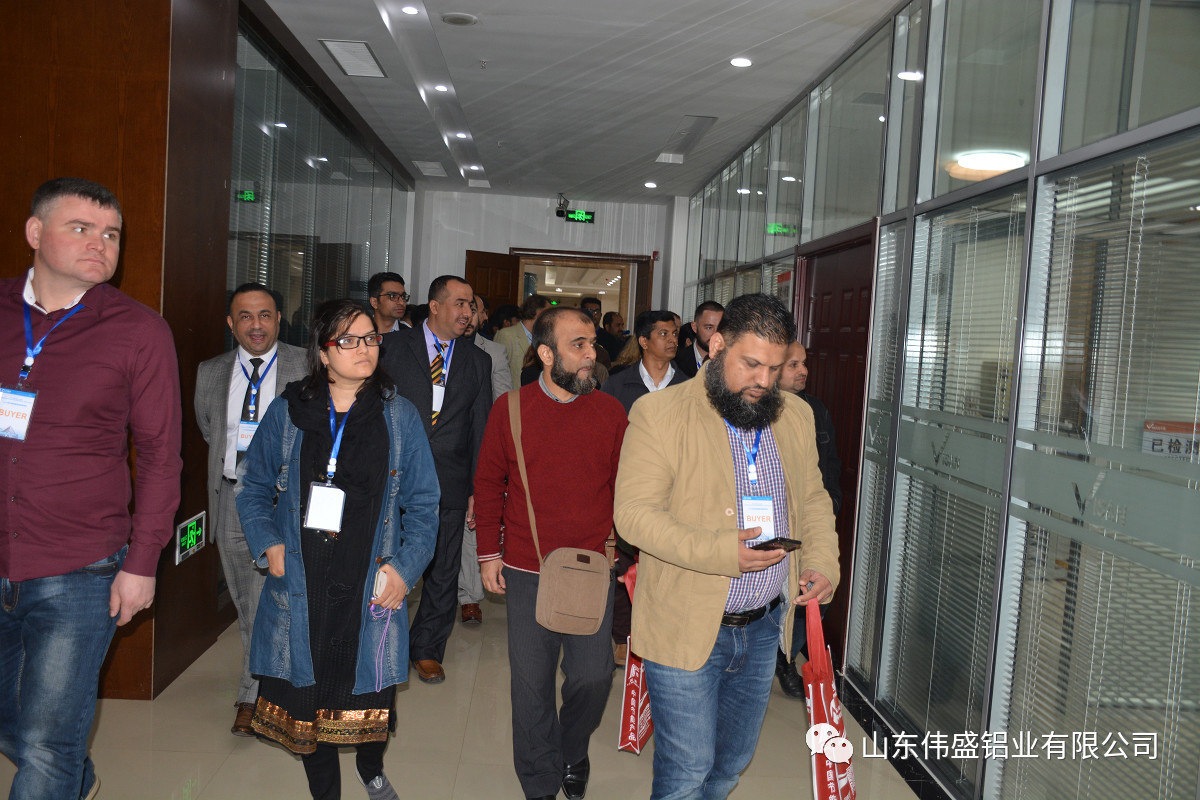 The merchants inspected the company's exhibition hall and testing center, and developed a strong interest in the company's products. At the same time, they spoke highly of Weisheng's product research and development and production environment, and expressed confidence in the company's development prospects.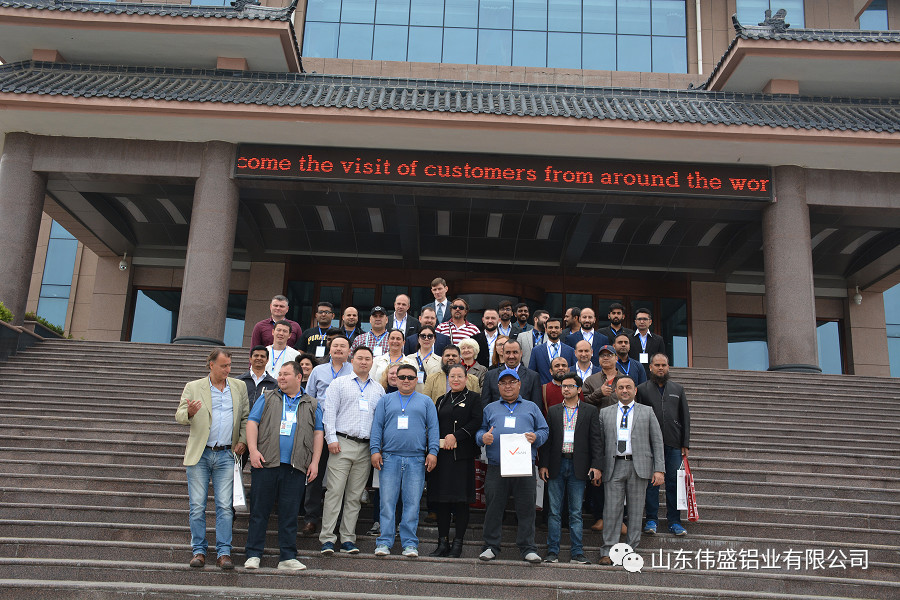 Group photo with company leaders and customers at home and abroad